The Tannahill Weavers are: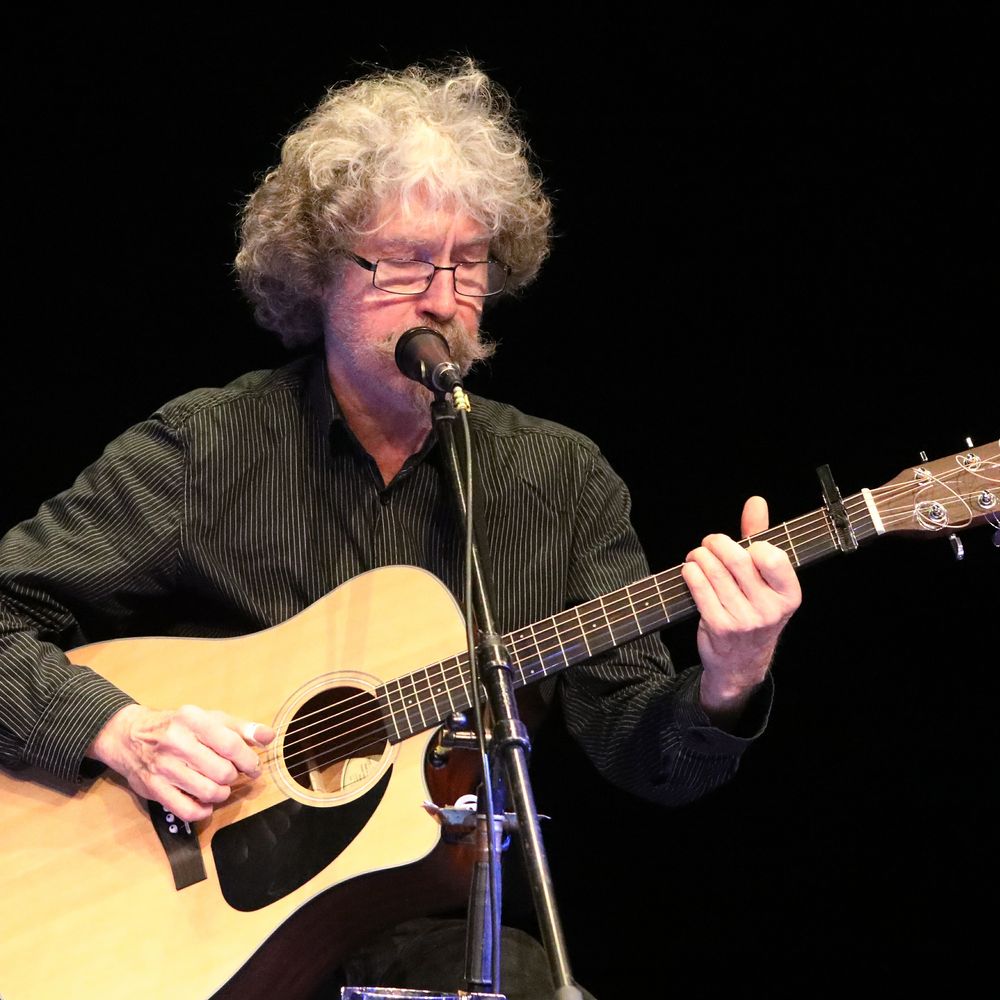 Roy Gullane : guitar, lead vocals
Roy started his career in music working with Matt McGinn, where he learned much of his stagecraft. At the time he was mainly playing banjo, but as time went on with the Tannahill Weavers he drifted mostly to playing guitar with the band. As a lead singer Roy has always also been a writer of songs, one of his first being Bilbo, composed many years before the Lord of the Rings films were conceived of. The Tannahills have recorded many of his songs, and he is still writing them - but also has just written a book! His autobiography is available now. You'll find more information on Roy's projects here.
He has also recorded two non-Tannahill albums, a solo project called Not Only But Also and one as part of the duo Gullane & De Jong called Jink and Diddle.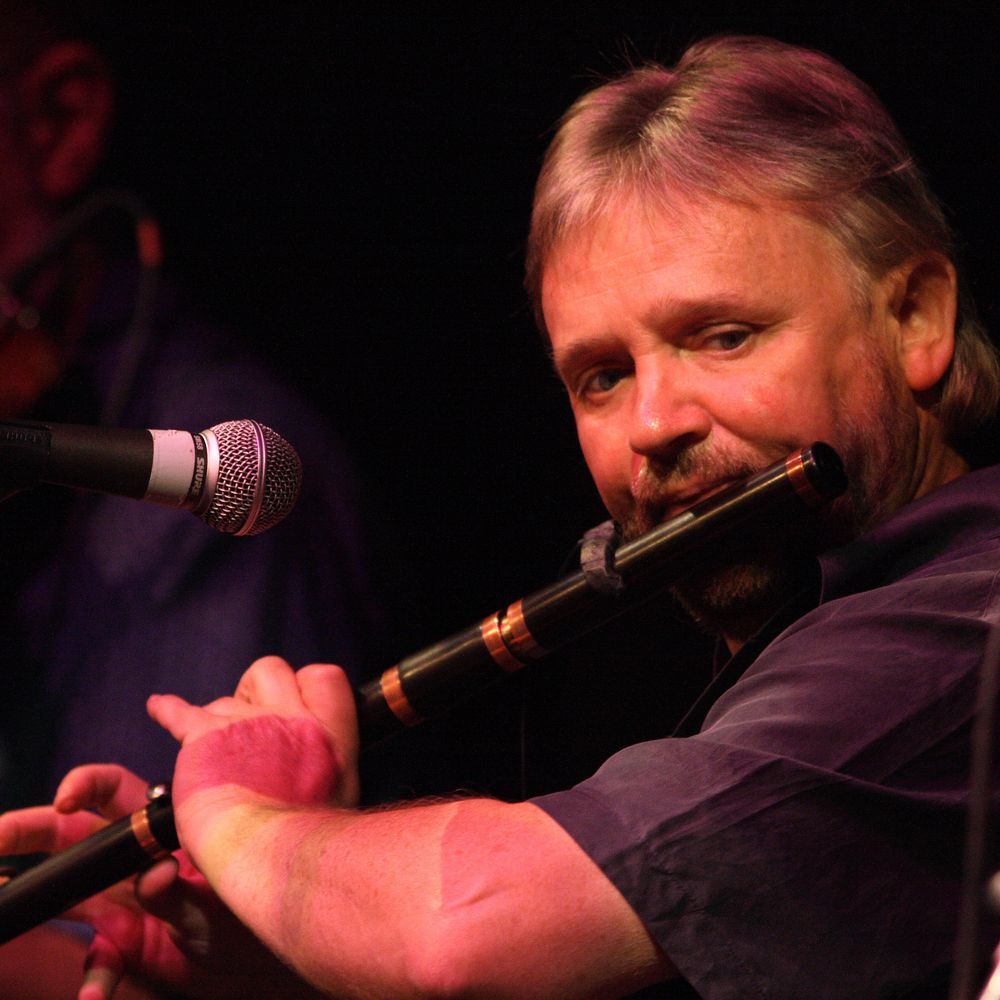 Phil Smillie : flute, whistles, bodhrán, harmony vocals
Phil's musical influence comes from the West Coast of Scotland and the Hebrides, in particular. His mother, born on Scalpay in Harris, always had Gaelic songs and ceilidh music on in the house as he grew up. Phil, along with Roy, Hudson Swan and Dougie MacLean turned The Tannahill Weavers into a full-time professional band in the early 70's, recording their first album Are Ye Sleeping Maggie in 1976. Phil's tenor harmonies are part of what gives the band its distinctive vocal sound.
There are not too many instruments that Phil has not had a go at, though his main instruments are flute and whistle. He was also one of the first to play the Eb wooden flute along with the Highland Bagpipes. This marriage of instruments has remained part of the Tannie sound throughout all of the band's eighteen recordings. An excellent example of Phil's flute and whistle playing can be heard on his highly acclaimed solo album Sound of Taransay.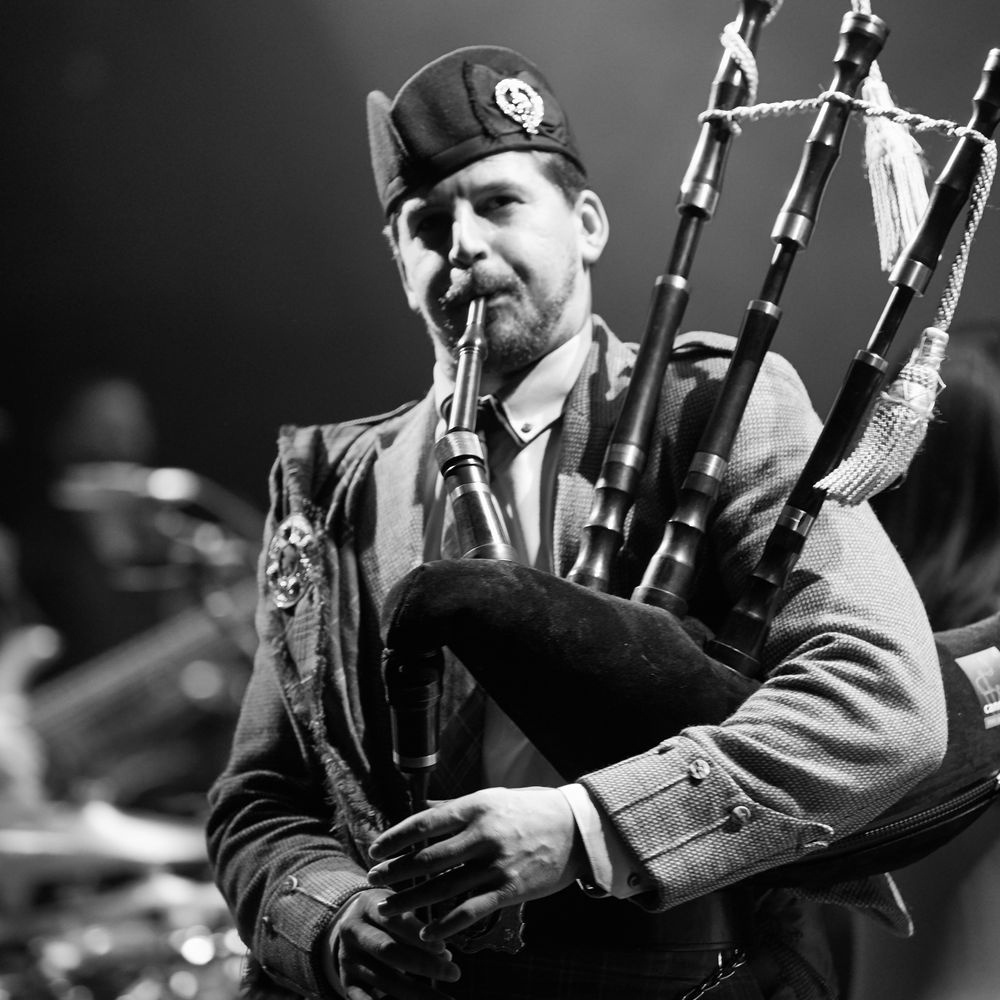 Iain MacGillivray : highland bagpipes, fiddle, whistles
Iain is a bagpiper, fiddle and whistle player from Calrossie Farm near Tain in Easter Ross. He comes from a strong family line of piping; both his grandfather, Donald, and father Duncan are former world champions. His father Duncan, ex-Battlefield Band member and part of The Ghillies, was one of the first bagpipers in Scottish folk music.
Iain, who is also Clan leader of Clan MacGillivray, has been piping for many years entertaining audiences and ceilidh halls throughout Scotland and abroad. He appeared in hit series Outlander and Men in Kilts, has played in The Uist Pipe Band and Royal Burgh of Tain Pipe Band, and is Musician in Residence at Glenmorangie Distillery.
Iain is also founder and producer of Celtic EDM group IDMacG, creating a new genre of dance-pop sounds with Scottish music. He has received various accolades around the globe, including awards and nominations for Best Music Video.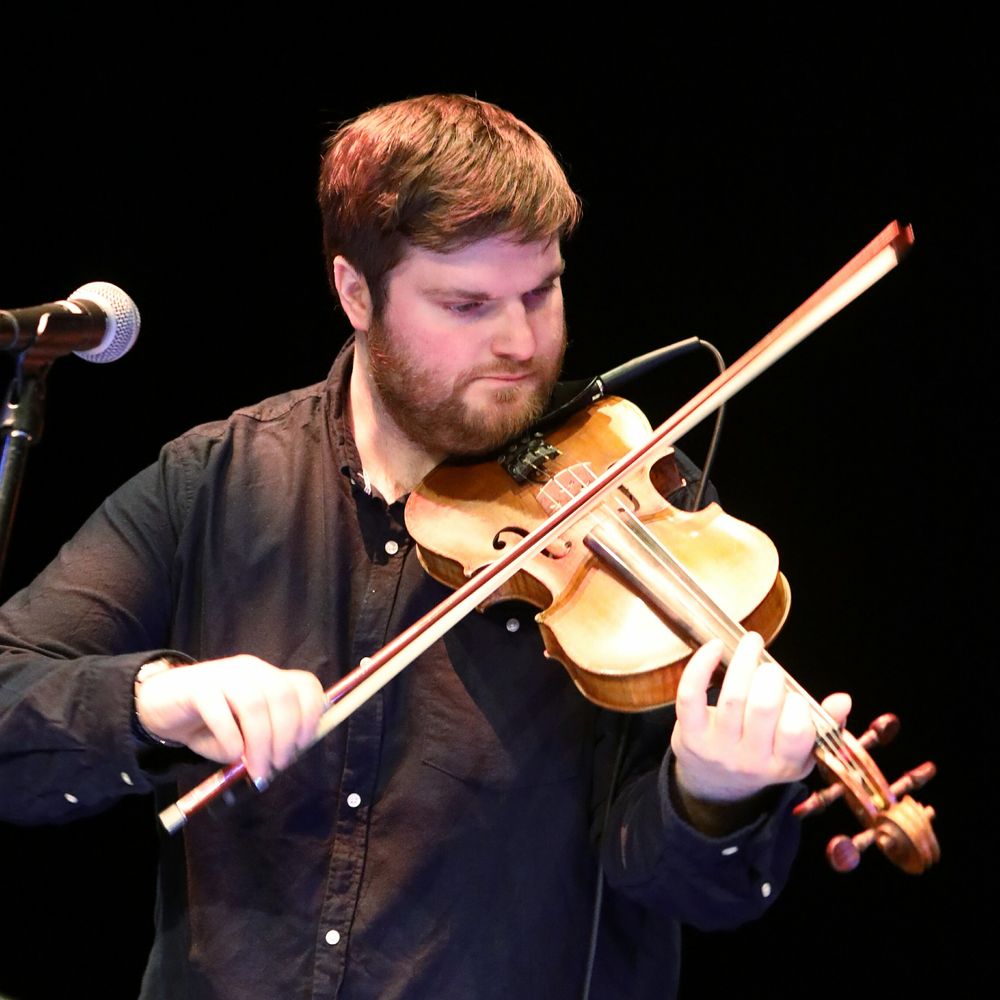 Malcolm Bushby : fiddle, bouzouki, harmony vocals
Malcolm is a fiddle, bouzouki player and singer based in Glasgow. Originally from Tasmania, he comes from a very musical family with his father an instrument maker and both of  his parents having run major festivals in Australia. However his family roots lie in Scotland, and Malcolm was always destined to be a Scottish musician. He studied with Chris Duncan and Anna-Wendy Stevenson, and is now a highly respected teacher himself. He has performed and collaborated with an extensive list of instrumentalists and singers from around the world, including Tom McConville, Aidan O'Rourke, Tony McManus and Catriona MacDonald to name a few. He has recorded a highly acclaimed solo album, Islands, and is currently involved with recording a new Tannahill Weavers album. You can find out more about Malcolm and book lessons with him here.